Hebei Shuolong Metal Products Co., Ltd.
Hebei Shuolong Metal Products Co., Ltd. is a high quality China manufacturer of woven metal wire mesh for the architectural and industrial industries. It can be used as External Facades, Balustrades, Staircase cladding & Screens, Sun screens & Ceiling, Interiors, Metal curtains, Room dividers, etc.

LEARN MORE

Material: Stainless Steel
Warp Diameter: 1.2mm×2mm
Warp Pitch: 17.5mm
Weft Diameter: 2mm
Weft Pitch: 3.8mm
Weight:7.95kgs/m2
Opening Area: 43%
Mesh Thickness: 3.8mm

LEARN MORE

As an professional architectural and ornamental metal mesh manufacturer, and supplier, we have enough experience in many international projects ,such as Abu Dhabi International Airport, Singapore Changi Airport & many big Chinese projects.

LEARN MORE
News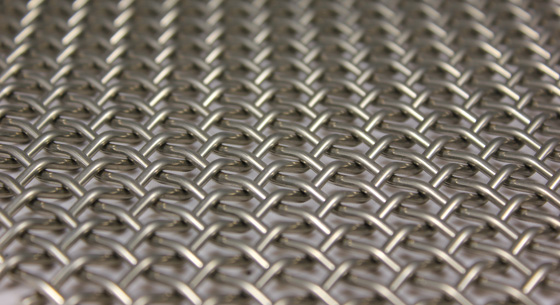 Wire By Design utilizes metal mesh in a way that creates a stunning appeal to virtually any building or structure. Our custom metal mesh for works well on both residential and commercial buildings and with the many metal mesh options we provide, there is sure to be a stunning design that transforms your building from average to extraordinary.
LEARN MORE